Hello from Cohors Praetoria! We know it has been a while since our last update, but we will try to fill in the gaps since then! Most importantly, Cohors Praetoria is:
Recruiting!!!
We are happy to speak to any interested dps or healers who would like to be part of our super stable and long lasting guild! We are already set to go into WoD and would like a few more to help with our Siege of Orgrimmar progression! Don't worry, we will look at any class, race, or faction...!
We've also revised our guild application to 5 Easy Questions - one of which is a link to your toon's armory!
In terms of CP progression, since it has been a while since our last update...

We would like to clarify that we are
11/14H in 25 man Heroic SoO
, with Heroic Thok as our recent boss kill!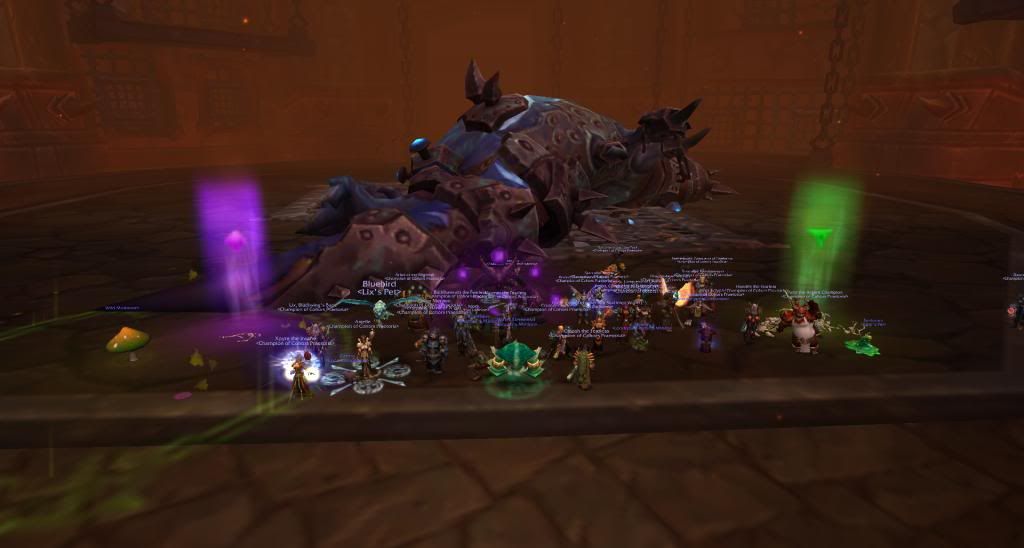 It was a pretty clean kill, not quite the nailbiter first kills CP is usually known for, but it did help that we took precautions during the raid to avoid any bad karma!
Most importantly, however, was us making sure that we were mentally and physically prepared to fight the good fight against a huge dinosaur! We had to overcome many fears:
And many obstacles:


But stayed positive
And won the fight with our wonderfully increasing number of purple and green warlock gates! These gates were a definite key in our Thok triumph, although at first we were a little confused and maybe a bit scared with so many more purple colored CPers...

...Eventually we got over the confusion, but our slight terror has not yet dissipated...

Luckily, our other boss kills were not as warlock-gate dependent!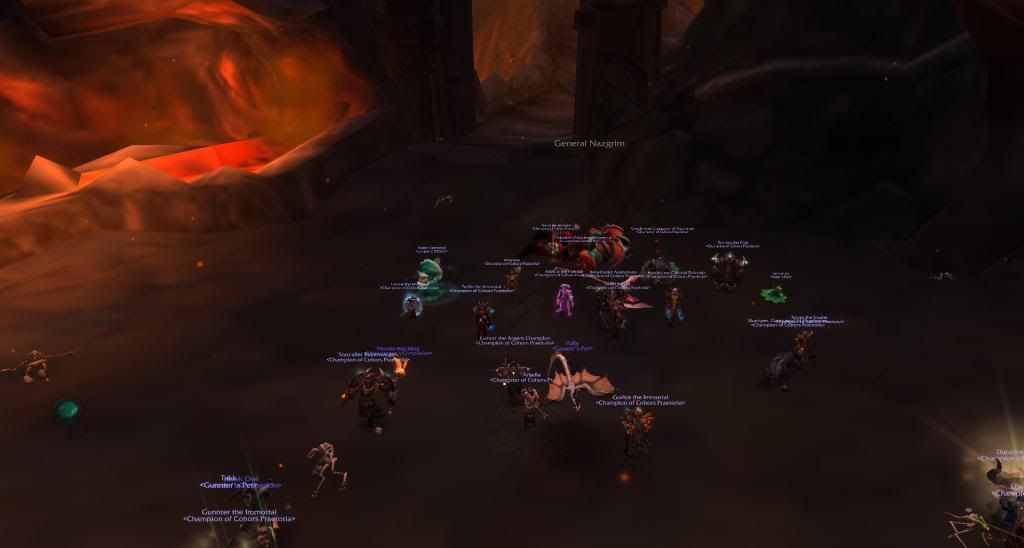 We are happy to share with anyone reading our wonderful strategies and/or tips for downing these bosses!
On Spoils:

On Malkorak:
(We found this strategy did not work
).

(We found this strategy may have worked).
On Nazgrim:
On Dark Shaman:

And, perhaps most importantly, our secret weapon...
But our true secret weapon - we are
RECRUITING!
Don't forget! Come check out our website some more and fill out our Easy App, and if you have any questions, feel free to contact our guild leader Branar (Branar#1318), or you can contact an officer (Antenora#1944 or Anjelle#1177).
We have been a long term home for many of our raiders, and we'd love more to join our close knit raiding community!
Tune in next time (hopefully a quicker update than this one!) as we kill more bosses and play more wonderful music!