Cohors Praetoria has now cleared Heroic 10/10 Blackrock Foundry and are into Mythic mode!

We are also

RECRUITING

!!!
We're looking for a few more

dpsers

and a

healer

or so to help buff our roster for

MYTHIC

!
First, a look at our Heroic Blackhand kill where we get the nifty Savage Hero title!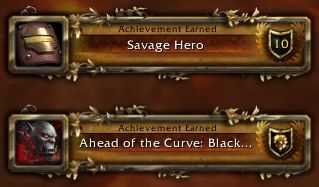 We're pretty proud of our Heroic Blackhand kill, so we tried to take a good picture and
mostly
succeeded in looking towards the same camera...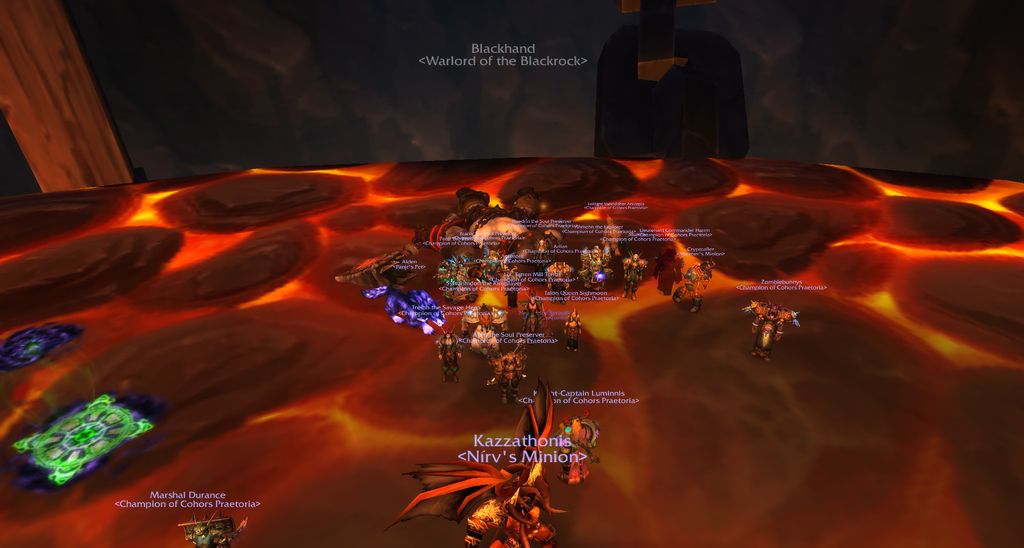 It took us a little time to down Heroic Blackhand, we must admit! We made a few mistakes that we had to clean up:

Asked some odd questions...
Gave some odd answers...
Had some trust issues...
And had to analyze our game very thoroughly!

Finally, after making some changes to our strategy after assessing our abilities...

and fixing some mistakes...

And getting some upgrades!

And realizing from our last front page that yes, this boss really is pretty sinister and deserves to bite it...

...
We finally got our achievements and The Savage Hero title!
To be honest, we had good motivation for killing the boss this week! From participating in donating 500 gold towards a pot to be rolled off every time someone hit a slag mine...

To threatening gestures if we didn't kill Blackhand...
...
We made it through and are now working on Mythic Darmac, whom we've gotten to ~20% already!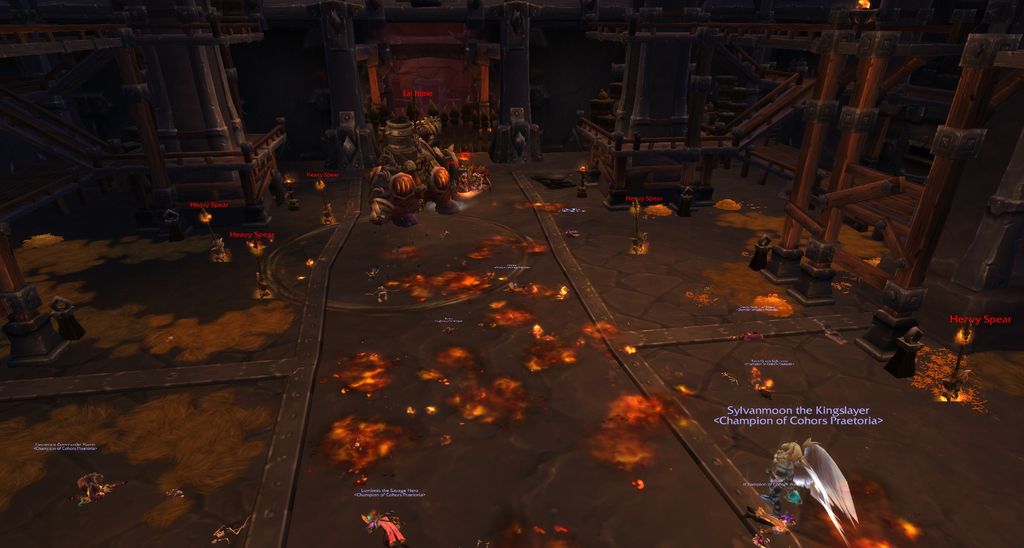 We hope we have learned from our past experiences with Darmac so that we can down him easily!
...
As you can see, we need more hunters and dps to tank the spears...I mean, to kill Mythic Darmac and Mythic content with us! As mentioned, we are
recruiting
! Please check out our forums and/or contact our guild leader,
Branar
(
Branar#1318
) or an officer -
Antenora
(
Antenora#1944
) or
Haedrin
(
Grumpy#1628
). We'd love to have more help, and we think we are a good group - very nice, generous folks here!

...
See you next time (in a raid, hopefully!) as we continue progressing through Mythic Blackrock Foundry!
...